Valkenveld entered the DCC era with the installation of the Roco Multimaus system. Kato's Class 66 and Piko's G1206 locomotives are already equipped with decoders.

Roco's Multimaus
For a while I was undecided between the Multimaus and Z21 systems. There are some advantages to the Z21 tablet-based system like no cables to the layout and easier addition of more engineers. However, the haptic experience of the Multimaus convinced me personally more. And it is a proven, reliable and simple throttle.
On the fiddle yard section, the switches are still thrown in the existing analog system. On the Valkenveld micro-layout, the switches are anyway hand-thrown.

Pay attention with the decoder installation in Kato's Class 66 model. The decoder might block the headlight and needs to be pulled up a bit. A good article (in German) can be found
here
.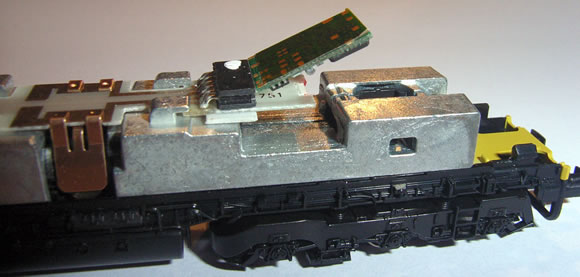 Decoder in Kato's Class 66. Source: 1zu160